AKC seminar: Mechanisms of Exercise-Induced Health Benefits and Disease Prevention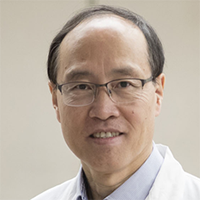 August Krogh Seminar
Professor Zhen Yan
Center for Skeletal Muscle Research, Robert M. Berne Cardiovascular Research Center, University of Virginia School of Medicine.
Abstract
In the modern world where unhealthy lifestyle choices and chronic diseases taper the health, which lead to an enormous economic burden, finding ways to promote health and prevent disease becomes a pressing goal of the scientific community.
Exercise, the most ancient and effective lifestyle interventions, is at the center of the solution since it can both treat and prevent the occurrence of many chronic diseases.
The Yan Lab of Molecular Exercise Physiology at University of Virginia has elucidated some of the molecular signaling mechanisms, including mitochondrial associated AMP-activated kinase, muscle-derived extracellular superoxide dismutase as well as epigenetic regulation by exercise during pregnancy, for the health benefits of exercise.
Literature
Mitochondria-localized AMPK responds to local energetics and contributes to exercise and energetic stress-induced mitophagy
Exercise during pregnancy mitigates negative effects of parental obesity on metabolic function in adult mouse offspring
Extracellular superoxide dismutase, a molecular transducer of health benefits of exercise
Research profile
Dr. Zhen Yan is Professor of Medicine and Director of Center for Skeletal Muscle Research at University of Virginia. He made a seminal discovery of exercise-induced p38 MAPK activation in control of the PGC-1a gene transcription and mitochondrial biogenesis in skeletal muscle and developed MitoTimer reporter mice for quantification of mitochondrial structure, oxidative stress and mitophagy in vivo.
He is the first to unveil the importance of AMPK-Ulk1 activation in control of mitophagy in response exercise. Most recently, he has elucidated the role of mitochondria-associated AMPK in control of mitophagy induced by mitochondrial energetic stress and exercise.
He is a leader in the benefits of exercise in health and disease prevention with 124 peer-reviewed articles and book chapters (h-index 60) and serves as Vice Chairman for International Research Group of Biochemistry of Exercise (IRGBE), Associate Editor of Sports Medicine and Health Science (SMHS) and an Editorial Board Member for American Journal of Physiology and Redox in Muscle Physiology, Exercise and Sport.
Dr. Yan is the recipient of 2021 Distinguished Researcher Award of the University of Virginia.
Time
24 June 2022
14:00-15:00: Seminar and discussion
15:00-16:00: Post seminar servings and socializing
Venue
Auditorium 1, August Krogh Building, Universitetsparken 13, DK-2100 Copenhagen
Registration
Participation is free, but please register here.
For PhD students
PhD students participating in August Krogh seminars receive 0,2 ECTS per seminar
Contact
Jens Frey Halling, jefh@nexs.ku.dk
Jonas Møller Kristensen, jmkristensen@nexs.ku.dk 
Upcoming events