AKC seminar: From genetic variations to insights in the biology of obesity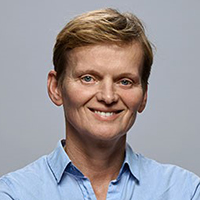 August Krogh Seminar
Professor Ruth Loos
University of Copenhagen, Denmark.
Abstract
Genome-wide associations have identified more than 1,000 genetic loci associated with obesity-related traits.
This talk will review how these GWAS-identified loci are translated into new biology and what the remaining challenges are.
In addition, I will discuss how these genetic loci may be used to better characterize the causes of weight gain in individuals with obesity, and as such have the potential for tailored prevention and treatment strategies.
Literature
The genetics of obesity: from discovery to biology.
Time
29 April 2022
14:00-15:00: Seminar and discussion
15:00-16:00: Post seminar servings and socializing
Venue
Auditorium 1, August Krogh Building, Universitetsparken 13, DK-2100 Copenhagen
Registration
Participation is free, but please register here.
For PhD students
PhD students participating in August Krogh seminars receive 0,2 ECTS per seminar
Contact
Jens Frey Halling, jefh@nexs.ku.dk
Jonas Møller Kristensen, jmkristensen@nexs.ku.dk 
Upcoming events