AKC Seminar: Noncanonical G protein-coupled Receptor Control of Adipose Tissue Metabolism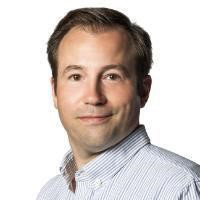 August Krogh Seminar
Associate Professor Zach Gerhart-Hines
University of Copenhagen, Denmark.
Abstract
My research group seeks to understand the molecular underpinnings of environmental, dietary, and circadian control over adipose tissue biology and systemic energy homeostasis. We are especially interested in how these external cues are integrated at the cell surface to modulate receptor signaling programs.
In this seminar, I will outline our discovery of a unique mode of receptor regulation in brown and beige thermogenic adipocytes. Thermogenic adipocytes possess a therapeutically appealing, energy-expending capacity, which is canonically cold-induced by ligand-dependent activation of beta-adrenergic G protein-coupled receptors (GPCRs).
Here we uncover an alternate paradigm of GPCR-mediated adipose thermogenesis through the constitutively active receptor, GPR3. We show that the N-terminus of GPR3 confers intrinsic signaling activity, resulting in continuous Gs-coupling and cAMP production without an exogenous ligand.
Thus, transcriptional induction of Gpr3 represents the regulatory parallel to ligand-binding of conventional GPCRs. Consequently, increasing Gpr3 expression in thermogenic adipocytes is alone sufficient to drive energy expenditure and counteract metabolic disease in mice. Gpr3 transcription is cold-stimulated by a lipolytic signal and dietary fat potentiates GPR3-dependent thermogenesis to amplify the response to caloric excess.
Moreover, we find GPR3 to be an essential, adrenergic-independent regulator of human brown adipocytes. Taken together, our findings reveal a noncanonical mechanism of GPCR control and thermogenic activation through the lipolysis-induced expression of constitutively active GPR3.
Literature
Lipolysis drives expression of the constitutively active receptor GPR3 to induce adipose thermogenesis.
Time
29 October 2021
14:00-15:00: Seminar and discussion
15:00-16:00: Post seminar servings and socializing
Venue
Auditorium 1, H.C. Ørsted Building, Universitetsparken 5, 2100 Copenhagen
Registration
Participation is free, but please register here.
For PhD students
PhD students participating in August Krogh seminars receive 0,2 ECTS per seminar
Contact
Jens Frey Halling, jefh@nexs.ku.dk
Jonas Møller Kristensen, jmkristensen@nexs.ku.dk 
Upcoming events