3 March 2020
On Tour news
on tour
The celebrations of the 100th anniversary of August Krogh's Nobel Prize are well under way. Last week Professor Christopher Ellis went On Tour at University of Copenhagen, Aarhus University and University of Southern Denmark.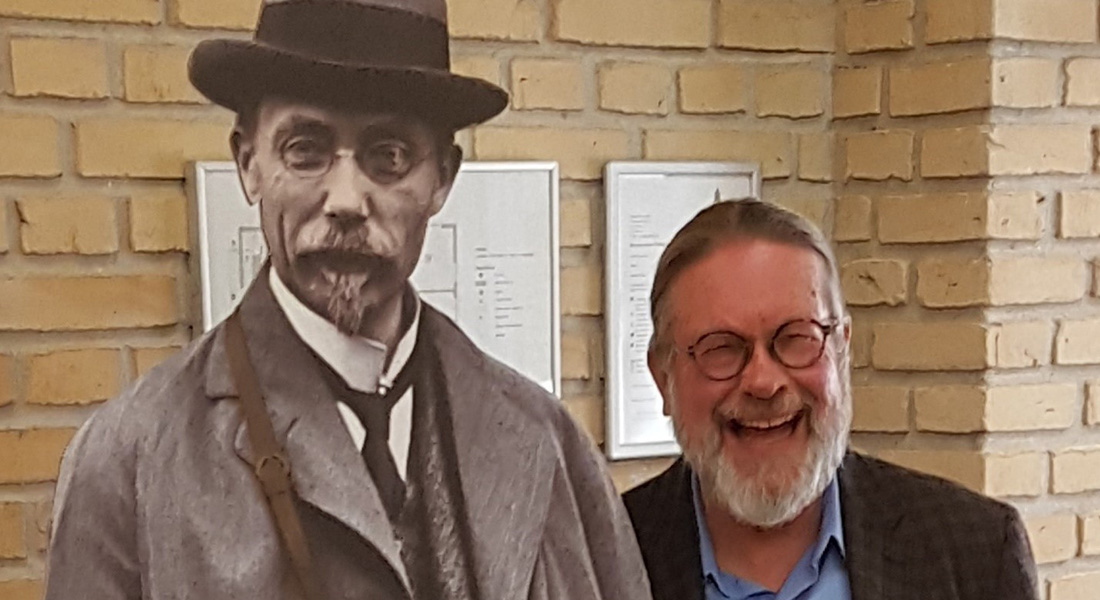 Photo: Professor Christopher Ellis is thrilled to have finally met Professor Krogh. Credit: Niels Jessen
Professor Ellis' talks highlighted the importance of August Krogh's findings on the current understanding of the microcirculation, but also challenged central aspects of Krogh's model. This fits perfectly with Krogh's strong belief that traditional dogmas should never get in the way of scientific progress.
The next August Krogh On Tour event will be on 4 May at University of Copenhagen with Professor Stephen O'Rahilly from University of Cambridge who is an award winning expert on human metabolic disorders such as obesity and type 2 diabetes.
Click for more information about the Stephen O'Rahilly seminar.
POSTPONED! August Krogh on Tour at KU: The pathophysiology of human obesity and its adverse metabolic consequences
04-05-2020 14:00
August Krogh on Tour v/ Professor Sir Stephen O'Rahilly, Department of Clinical Biochemistry, University of Cambridge, United Kingdom