Symposium: Celebration of August Krogh's Nobel Prize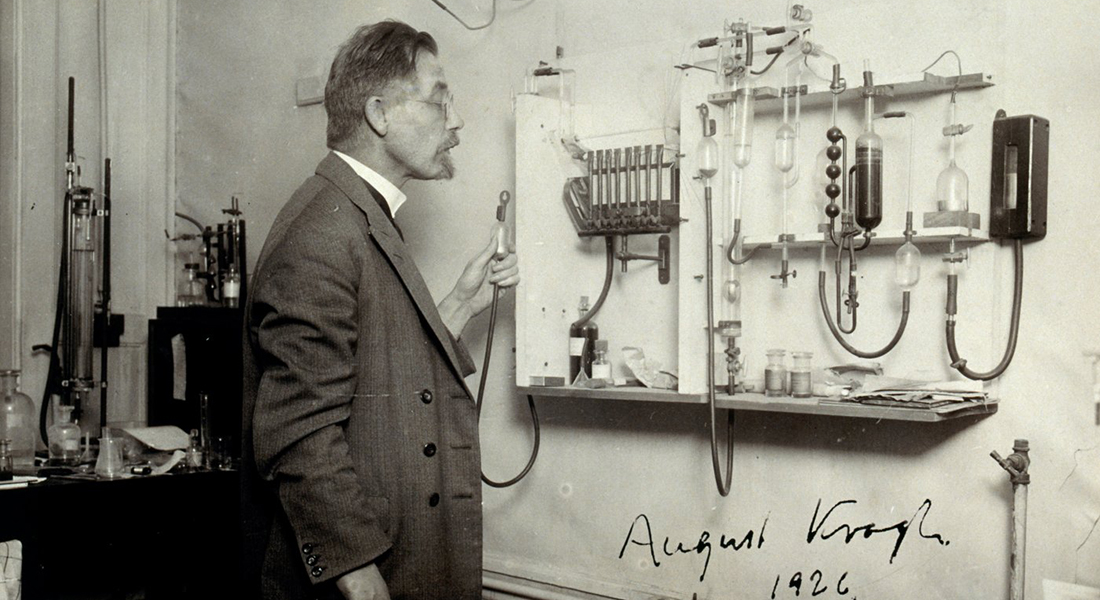 August Krogh Symposium
Celebration of August Krogh's Nobel Prize
POSTPONED TO 21 - 22 APRIL 2022!
August Krogh was one of the great and influential scientists within natural science. This two days symposium will celebrate the 100th anniversary of his Nobel Prize in Physiology and Medicine in 2020.
The organisers are preparing a program with presentations by lead senior experts within Physiology of the capillary network, Regulation of tissue perfusion, Exercise/work physiology, Regulation of metabolism, Insulin biology, Membrane transport/osmoregulation, Epithelia transport, Zoophysiology as well as within August Krogh in historic perspectives.
Welcome to this tribute to the scientist August Krogh!
Speakers and themes
(Speakers were confirmed for the event planned for 2020, but are to be confirmed for the 2022-event)
Insulin in Translation
Professor, Bart Roep, Diabetes & Metabolism Research Institute, City of Hope, California, US
Professor Jens Juul Holst, University of Copenhagen, Denmark
Professor C. Ronald Kahn, Harvard University, US
Exercise physiology and energy metabolism
Professor Mark Hargreaves, University of Melbourne, AUS
Professor Bente Kiens, University of Copenhagen, Denmark
Physiology of the capillary network
Professor Christian Aalkjær, University of Copenhagen and Aarhus University, Denmark
Professor Ylva Hellsten, University of Copenhagen, Denmark
Comparative physiology
Professor Martin Grosell, University of Miami, US
Professor Warren Burggren, University of North Texas, US
Adaptation to extreme environments
Professor Kenneth B. Storey, Carleton University, Canada
Professor Christina Cheng, University of Illinois, US
Associate professor Nadja Møbjerg, University of Copenhagen, Denmark
Ventilation and respiration
Professor Jerome Dempsey, University of Wisconsin, US
Professor Bill Sheel, University of British Colombia, Canada
Professor Darrell Neufer, 

East Carolina University, US
Historic perspective by a previous member of the Nobel Committee
Professor Erling Norrby, the Royal Swedish Academy of Sciences, Stockholm, Sweden 
Dinner speech
Professor Tobias Wang, Aarhus University, Denmark
Time
21-22 April 2022.
Participation
Participation by invitation.
Venue
Novo Nordisk Foundation, Tuborg Havnevej 19, 2900 Hellerup, Denmark
Program
The program will be finalised during Spring 2022.
Organized by
Contact
Project coordinator Anne Lykke Poulsen, apoulsen@nexs.ku.dk